04 Feb

Experiencing Hong Kong in its Authenticity
Vibrant, roaring with life, beautiful and filled with good food, Hong Kong is one of the top tourist destinations in Asia, and for a good reason. There is so much to experience in Hong Kong, from its famous skyline filled with very high skyscrapers, amazing and thriving culture and exceptional natural attractions; you will have a grand time. Outside the city limits, there are great harbours, mountains and vast terrain, beaches and a perfect environment for outdoor activities, so Hong Kong is a destination for everyone.
Take a food tour
Take a food tour
Hong Kong is considered one of the top culinary destinations in the world, so a food tour should be on your to-do list while visiting this city. You will find all kind of cuisines in one city, varying from Japanese, to Cantonese, to French cuisines and of course, local Chinese cuisine. If you are looking for an authentic and original experience in Hong Kong, especially culinary exploration, the best option is to join a local guide and make sure they show you places you would not find on travel guides. Locals know the city a lot better than you would and will show you the best places to dine in or even show you how to make the food yourself.
Find a way to connect with the locals
Hong Kong is an international hub, and often you will have the feeling of being trapped in a bubble. It can be fun but if you are actually interested in exploring the local culture, after a while it gets tiring. To easily connect with the locals, a company called Withlocals is succeeding in a fascinating experiment: check out their private Hong Kong tours to understand what we mean. The locals hosted on the platform offer tour experiences that are guaranteed to be private (just you and a local guide of your choice), authentic (you will experience the city in all its glory, beyond the usual tourist attractions), and most importantly, each is customizable (you can talk to your host in advance and request a personalized offer in order to change elements of your tour, express any limitations and other things you would like to do).
Go shopping
It is hard to find a place that beats Hong Kong when it comes to shopping destinations; with enough malls and shops to find everything you are looking for. The variety of stuff you can find in Hong Kong can be overwhelming, from clothes, shoes, traditional Chinese attire and knick-knacks like knives and trinkets for souvenirs of your trip. If you are looking to revamp your wardrobe, get your hands on good Chinese artwork and save money while at it, then some of these Hong Kong locations are prime for shopping: Harbour City, The Landmark, Kowloon Street Shopping, Pacific Place in Hong Kong Island, IFC Mall and Element Shopping Mall, just to name a few. The malls have designer labels and brands, ice rinks, cinemas, jewellery shops, abundant restaurants, gyms and a dizzying selection of stores and shops. They offer products for everyone, on a budget or hoping to spoil yourself, and there is a lot to choose from: the city refunds your taxes when you are leaving, but not when you do your shopping in the markets. Withlocals would come in handy when looking for the best options in the markets and the stores in the mall because the locals know the best bargains for good quality goods.
Try some hiking and kayaking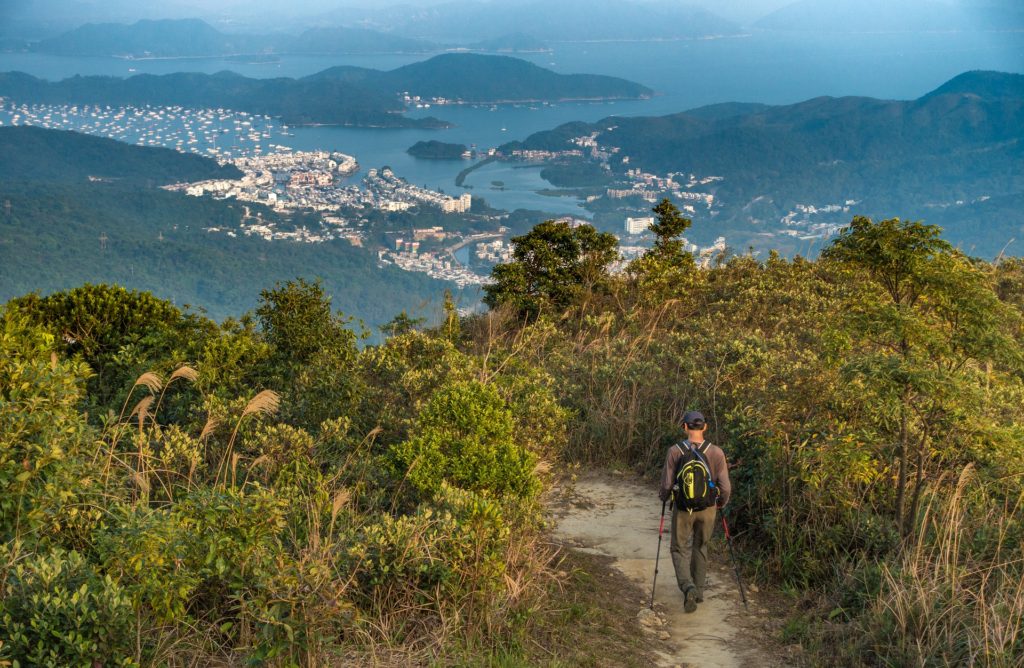 Slightly less known for outdoor activities, Hong Kong offers a surprisingly great environment for such activities like kayaking, hiking, boating and mountain biking in its outskirts. After spending time in the densely populated, crowded and noisy city, it will feel great to spend some quality time reconnecting with nature, or getting your adrenaline pumping with adventure. Enjoy one of the world's best transport systems and head on to Sai Kung area with your friends and family to have fun kayaking and snorkelling in clear waters through sea caves and arches and coral reefs, with your safety guaranteed by well-trained instructors. Mountain biking and taking hikes will fit well for nature buffs, and one can go camping and explore in the uninhabited islands around Hong Kong, but make sure that someone knows where you are and when you will get back. Companies like Sea Kayakers and Friends, Sea Kayak Hong Kong and Kayak and Hike will train you for safety in these activities and ensure you have a great time.
Hong Kong Museum of history
A significant part of traveling to other countries is getting to learn the history of the areas you visit, and despite being a tremendous commercial hub, Hong Kong has a vibrant history that will be fascinating to find out. Start at this Museum in Kowloon, where you will be taken through millennia of history about Hong Kong, from the very beginning, through to the national history with China leading to its return in 1997, done through informative video exhibits. Learn ethnography, anthropology and the local history to understand why and how Hong Kong presence and relates with the rest of the world. Finding a local would also help you in learning a natural history of Hong Kong, and learn about the hidden gems in the city that would not be available on travel guides.
Hong Kong is beautiful, and as a travel destination, it will not disappoint you: experience the culture, local cuisine, great shopping, history and fun water and nature activities.